"Jason and the whole Whittaker Homes team are brilliant to deal with. Our new home is delightful."
It all starts with your section, your ideas and your budget.
Everyone has different ideas, everyone has a different budget, we got you covered in all areas!
We take notes of everything you desire on the floor plan and elevations of your home.
We then prepare an initial concept plan designed specifically to suit your site
based on your ideas and needs.
We work along side you and modify the original concept plan until you're
100% happy its the lay-out and design for you.
Once your happy with the lay-out of your home and the exterior appearance
we go over the finer details of what specifications are going inside your home.
We present you with a free no obligation quote along with a full detailed list of
specifications, inclusions and exclusions to ensure you're 100% clear and happy
that we have quoted on exactly what you want for your home.
You can guarantee you won't find a better price, we have no over-heads, and focus solely on fair pricing and high quality builds!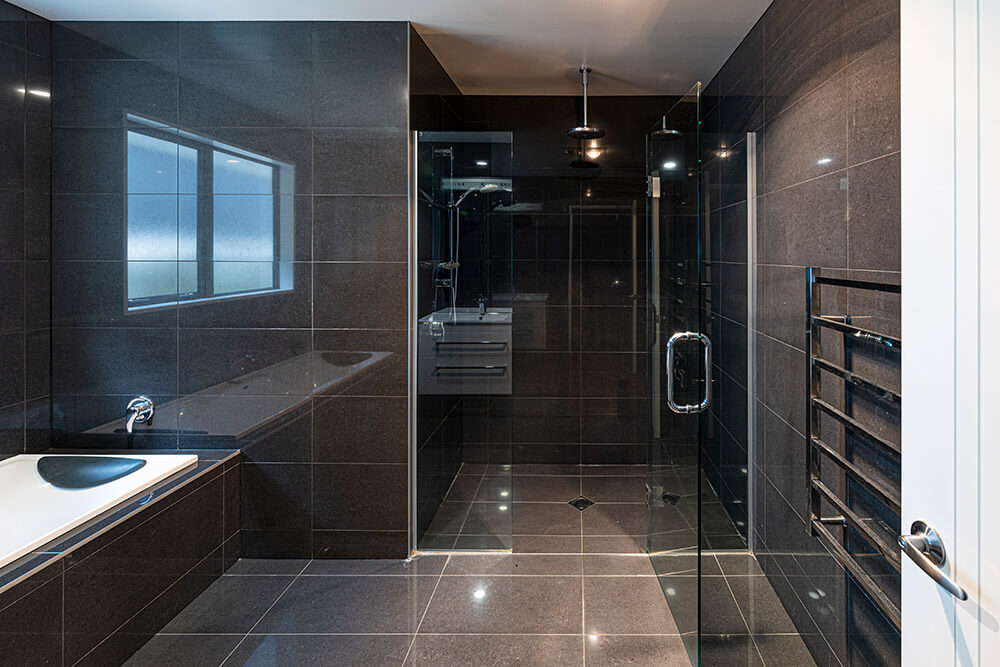 The Building Process
Once you have accepted our quote and signed the contract, the fun starts!
Drawings will be completed, and submitted to council for consent.
We will knock the first pegs into the ground as soon as the consent is issued.
We will keep you well informed and answer any of your questions through-out
the entire build.
Appointments will be setup with our trusted contractors at the appropriate times,
to ensure everything you want, and where you want it, is going into your home.
We take pride on getting the job done efficiently, your house will always be moving forward!
You won't have to go through middlemen to get the answers you're looking for,
you deal directly with us, and we're only a call away.
We have made a name of ourselves for being tidy builders who don't muck round.
Our sub-contractors are experts in their field, and deliver to the highest standards.
The Finishing Touches
The final steps of your build.
At this stage the house is all locked up, weather tight and the walls are being lined.
You receive a detailed completion schedule that will list the jobs being done each day.
The completion schedule will have an accurate hand-over date.
Our experienced contractors will complete each job efficiently.
We go through and do a thorough quality control inspection.
Our contractors come through and do any remedials that may be necessary.
The cleaners come in and make your beautiful home spotless.
We hand over the keys and congratulate you on your new home!
You don't have to settle for these massively inflated prices and extended build times,
Whittaker homes has you covered!
Let's get started